Organized Rhyme - Check the O.R.
1992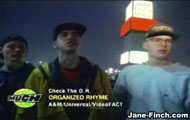 Check the O.R. is known to be the first commercial music video shot in and around the Jane-Finch area. It was funded by VideoFACT and was shot way back in 1992. The video features famous comedian Tom Green in his early rap career. The group wanders throughout Jane-Finch and many parts of this neighborhood, which are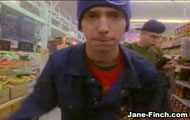 now gone, can be seen in this vintage video! Be sure to check out their infamous stroll through Jane-Finch Mall's Food City, which is now occupied by Walia Discount. Yes, it's true. At one time the mall had two major grocers, Food City at one end, and Dominion existed where Price Chopper is now. Also be sure to check out the old Jane-Finch Mall sign monolith that towered over the corner of the Jane-Finch intersection for so many years which was removed recently when the mall underwent a massive renovation in 2003.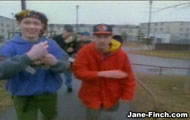 "Organized Rhyme was a short-lived Canadian hip-hop group based out of Ottawa renowned for its one commercial hit, Check The O.R., and because of the fame later achieved by one of its members, comedian Tom Green.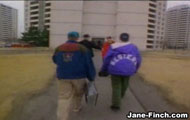 Organized Rhyme's musical formula consisted of three things: catchy beats, simplistic choruses and clever rhymes. That formula paid off: their first single, Check The O.R., was a hit in Canada and was nominated for a Juno Award in 1993 for Best Rap Recording, but lost to Keep It Slammin' by Devon.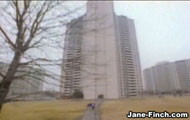 The group broke up a short time later. Some blame the record label for wanting them to drop the comedic element of the group, but according to members of the group itself, they just couldn't stand each other anymore.
A dance remix of Check The O.R. was released in 2000.

Discography
* Huh? Stiffenin' Against The Wall (1992) - featured the single Check The O.R."*
Members
* MC Bones (real name Tom Green) - is now a comedian who had a few television shows in Canada and the United States, and also released a rap album in the late 90's as his alter-ego MC Face.
* Pin the Chameleon (real name Greg Campbell) - is a recording artist (as Mr. Bigstuff) and is also a producer.
* DJ Signal (real name Geordie Ferguson) - is now a scientist.

*Reference courtesy of wikipedia.org (March 23, 2005)