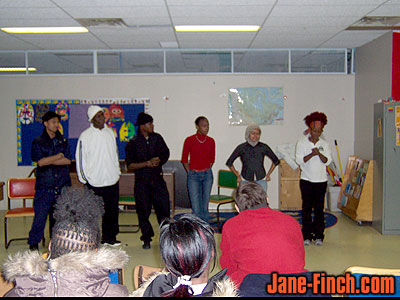 Toronto, January 31, 2006- Toronto Community Housing Corporation, Community Housing Unit 18 (CHU18) presented Friends of YPEC (Young Peoples Experience for Change) to youths of the Firgrove area in the Jane and Finch community. The social conscious youth group facilitated dramatic performances and discussion on human rights issues in Ghana. As part of Toronto Community Housing and UNICEF Canada's youth engagement activities, a number of students from Westview Centennial Secondary School traveled to Ghana to learn human rights issues facing many Ghanaians by a youth group in the region, YPEC (Young Peoples Experience for Change). The Toronto and Ghanaian group participated in discussion and exchanged their views on important social issues that exist in their communities, including racism, gender and poverty.
Fundamentally, both groups face similar challenges as a result of social myths about where they live. The group includes youth ages eighteen and nineteen in Toronto Community Housing, and students enrolled in Regent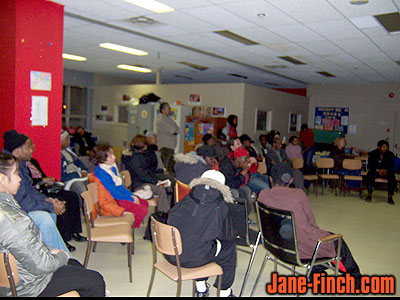 Park's Pathways to Education and Jane and Finch's Westview Centennial Secondary School. In a recent remarkable trip to Ghana, the students engaged in human rights workshops facilitated by local youth group Young Peoples Experience for Change (YPEC) as part of UNICEF Canada's Popular Education Project of 2005-2006. The presentation to Firgrove youths was taken place on Wednesday, January 25, at 6:30pm., at the Firgrove Recreation Centre.
The organizer of this event was Tiffany Amanda Ford, a tenant representative for Firgrove and York University student.
Friends of YPEC was presented in association with, Toronto Community Housing Corporation (CHU 18), Pathways to Education, Westview Centennial Secondary School and UNICEF Canada.
Media Contact: Tiffany Amanda Ford - tiffy@yorku.ca