Ryerson University Lecture
Paul Nguyen and Flow 93.5 personality Jemeni visit Ryerson University to give a lecture to journalism students about the media and how to perform effective reporting. The lecture took place on February 28, 2005. Photos by Tiffany Tsoi.
Photo Gallery
(Click on image to enlarge)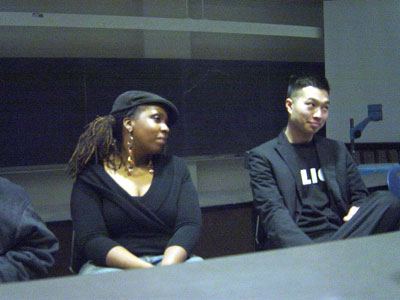 Guest speakers Paul Nguyen and Jemeni at Ryerson
Screening "You Got Beef?"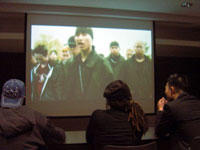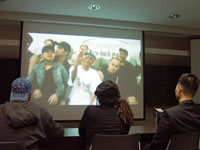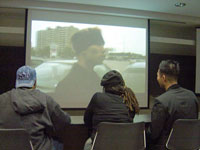 More scenes
Paul with instructor and Toronto Star entertainment reporter Ashante Infrantry