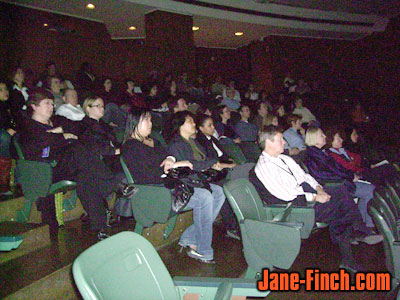 Toronto, November 2, 2007 - The Ministry of Attorney General presents a United Way screening of CBC's Lost in the Struggle. In attendance to give a short presentation and Q and A session was the production team behind the documentary Mark Simms, Paul Nguyen, Tamar Weinstein and host Gillian Findlay.
The event was organized by United Way 2007 Chair Supriya Mahimkar and a special introduction was made by Deputy Crown Attorney Al O'Marra.
Watch the Sun TV coverage here.