Paul Nguyen and Mark Simms are invited to Brookview middle school as guest speakers for the summer camp on July 14, 2005.
Photo Gallery
(Click on image to enlarge)
Mark and Paul talk about how to be active in the community and answer questions from students.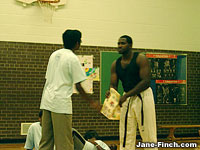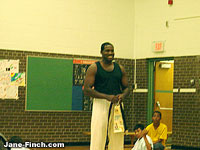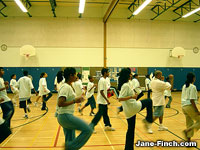 Mark giving martial arts and fitness lessons to the students and demonstrates various kicking techniques.
We would like to thank Badri Narayan for the opportunity to visit Brookview again.