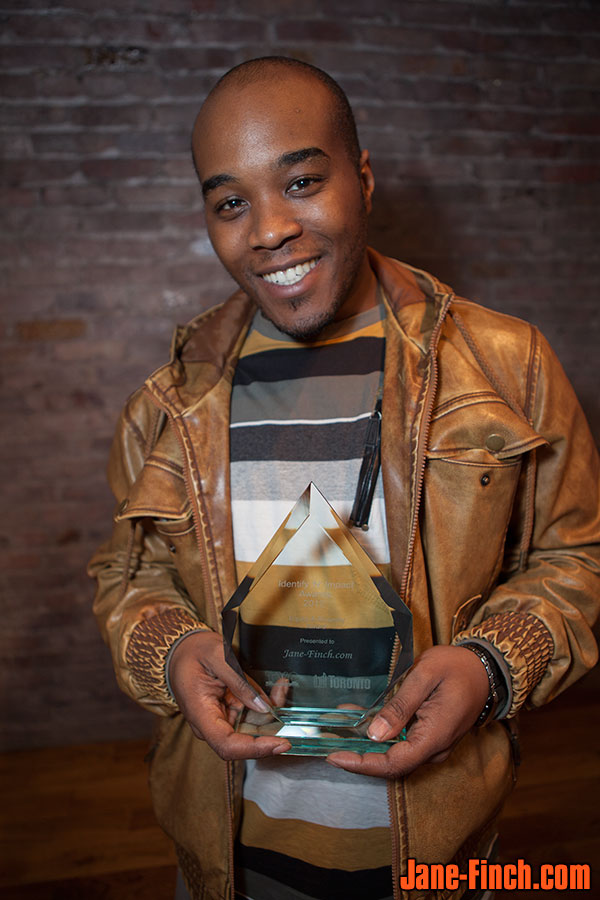 Chris Williams leads Jane-Finch.com's daily business functions andcommunity outreach initiatives. Chris is passionate about creating new opportunities for disadvantaged youth. He was a founding member of the Beatz 2 Da Streetz youth arts program.
Chris is committed to diversity and racial equality. In 1999, he was a national winner in Citizenship and Immigration Canada's 'Racism. Stop It!' video competition. His work appeared on Much Music's Stop Racism Awards program and he appeared in the Stop Racism Tour Canada Youth Challenge television commercial.
Chris is fluent in French and has appeared on CBC Radio-Canada as a spokesperson for Jane-Finch.com. Chris also manages Jane-Finch.com's filmed entertainment division and music video production unit.
Chris is dedicated to the community and gives lectures about community involvement, youth gangs and community development.
He was the recipient of the 2011 Ontario Volunteer Service Award from the Ministry of Citizenship and Immigration, 2012 Equity and Diversity Award from the Toronto Youth Cabinet/City of Toronto, and the 2013 Aroni Image Award.
Listen to Chris Williams on CBC Radio-Canada:
Gangs de rue à Toronto By Sébastien Perron