Jane-Finch Seniors: Stressed Out?
by Farah Islam
In this short report, Farah Islam summarizes the findings of an analysis looking at the factors associated with elderly mental health of seniors living in the Jane-Finch area. The mental health of Jane-Finch seniors is also compared to other community-dwelling senior populations. Clinical implications are outlined.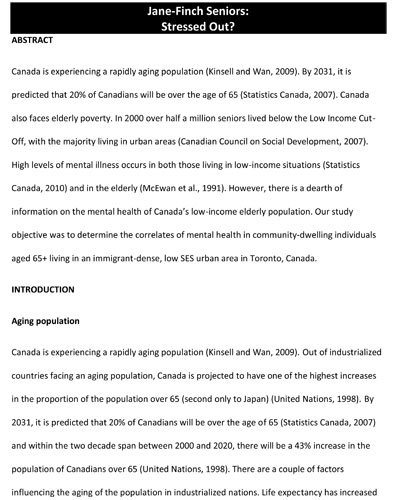 Click on image to download PDF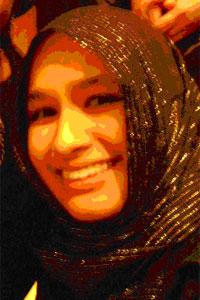 Biography

Farah Islam is a PhD candidate at York University in the Kinesiology and Health Science program. Her work is in the field of epidemiology and mixed methods research. Her research interests include mental health, attitudes towards seeking mental healthcare, the Muslim population of Canada, and immigrant health. She received her Masterís of Science from York University (2010) and her Honours Bachelorís of Science from the University of Toronto at Scarborough (2007) both in the field of neuroscience.