YWCA Women of Distinction Award Recipients Panel
Toronto, March 6, 2014 — The 2014 YWCA Women of Distinction Award winners were unveiled at the TD Centre. Globe and Mail business reporter Jacqueline Nelson hosted a conversation panel with the recipients about their work advancing the rights of women and girls.
The 2014 recipients are Brenda Aandress (Health & Sports), Dr. Akua Benjamin (Social Justice), Sherry Brydson (Entrepreneurship), Cheryl Carbis (Leadership), Sue Chun (Young Woman of Distinction), Nancy Coldham (Advocacy & Political Action) and Kathy Levene (Mental Health).

YWCA Women of Distinction award recipient Sue Chun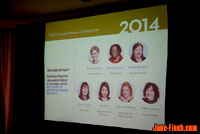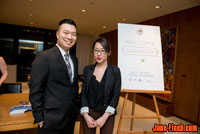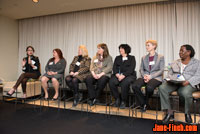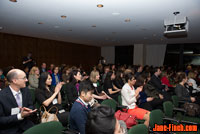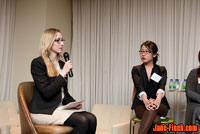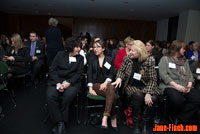 Photos by Melissa Cheng